2017 Antivirus Comparison Reports & Test Reviews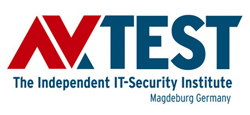 About AV-TEST
AV-TEST Institute is a leading international and independent service provider in the fields of IT security and anti-virus research. Provides independent comparative tests and reviews for antivirus software, antimalware tools, and security software for Windows, Mac, and Android.
---

About AV-Comparatives
AV-Comparatives is one of the most reputed, independent antivirus testing organizations. At the end of each year they release a summary report to comment on the performance of all the tested security programs, based on the product's performance throughout the year.
---

About Virus Bulletin
Virus Bulletin is a neutral authority that conducts some of the most respected tests in the antivirus industry. It gives a good overview of how antivirus products perform over time and different operating systems such as Windows 10.
---
About AVLab
AVLab tests are independent and take place in conditions close to reality. AVLab obtains samples for tests without collaborating with any security software developer. This way, there is no suspicion that any tested application will detect threats provided by its developer.
---